Michael Albert Ward - aka Cody Billings
Michael Albert Ward passed away peacefully June 11, 2020, at his home in Oakland Township, Michigan. Born May 15, 1942, in Billings, Montana, Michael was the devoted son to late Stephen Donald Ward and Lyllis Grant Ward.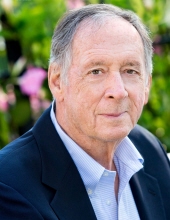 Michael enlisted in the United States Air Force and served 1960-1966. He was stationed in the United States, Japan, Korea, Thailand, and Vietnam. He received the Air Force Commendation Medal and was Honorably Discharged as a Staff Sergeant.
After his military service, he landed in Birmingham, Michigan, where his interest in real estate began. In 1966, he started a company with the Gershenson brothers which would be known as Ramco-Gershenson. In 1996, the Company became a public REIT. Michael was appointed the Executive VP/COO of Ramco-Gershenson Properties Trust and served on the Board as a trustee.
Throughout Michael's lifetime he was a passionate collector of George Custer memorabilia, antique firearms, and Indian War artifacts; he loved acquiring historically important objects in American history. He was competitive in all of his interests and won the 2013 World Skeet Championship, qualified for the World Championships in Barrel Horse Racing from 1996 to 1999, and participated in the Single Action Shooting Society from 1998 to 2020. His hobbies included horseback riding, hunting game birds, painting, driving sport cars, and golfing. He even made a hole-in-one at Shadow Wood Country Club in his primary home in Bonita Springs, Florida.
Michael will be forever cherished by his wife Lynne Pestru Ward and their rescued dog, Angel; he is also survived by Lynne's children, Kimberly and Chris (Terri), and step-grandchildren, Camryn, Caden, and Caitlyn of Windsor, Ontario.
Dear Brother to Pamela Reed of Huntington Woods and Stephen David Ward of Chicago.
He is lovingly remembered by his children, Kathy Ward Darin (Mark) of Atlanta, Georgia, Jennifer Ward Forbes of Bloomfield Hills, David Ward (Julie) of West Bloomfield, and their mother, Kimiko Ward.
He remains the beloved grandfather to his seven grandchildren, Courtney Darin Rouleau (Tom), Alyse Darin, Stephanie Forbes Mermell (Dillon), Bradley, Matthew, and Spencer Forbes, and Michael David Ward. He is also survived by many nieces, nephews, extended family members, and dear friends.
A Funeral Mass will be celebrated at National Shrine of the Little Flower Basilica, 2100 Twelve Mile Road, Royal Oak, Thursday, June 18, 2020 at 10am. All are welcome, but masks and social distancing will be required.
Immediately following Mass, the Ward family invites you to join them for a celebratory reception at the home of Michael's daughter, Jennifer Forbes: 1081 Country Club Road, Bloomfield Hills. Masks required.
Memorials appreciated to the American Cancer Society and American Heart Association.
News from J. A. Wilder
William "Bill" Felice died May 1, 2020 at the age of 75. Bill was a long time member of the Lapeer County Sportsman Club and a member of the old Oxford Sportsman Club, which later moved to Lapeer County when Oxford lost the property they were using to development.
But more importantly to the Wolverine Rangers, Bill Felice, aka "Ricochet Bill", was one of the original 7 founding members of the Wolverine Rangers.
The organization was started at the Oxford Sportsman Club in 1996, by Ed Smith (Dakota Doc), Paula Smith (Cactus Kay), Bill Felice (Ricochet Bill), Phillis Felice (Tender Foot Tess), Andy Moir (Rusty Steele), Wallace Liiley (Wall-Man) and myself Jim Malcolm (J.A. Wilder). Oxford was the only place in the state at that time shooting SASS.
Bill and Phillis married in 1966. He retired from the City of Pontiac. Bill was a veteran of the United States Army.
Our thoughts and prayers to Ricochet Bill and his family.
We learned recently that James Tierney, aka Catlow, passed away on December 13 at his home in Arizona.
Our thoughts and prayers to his family.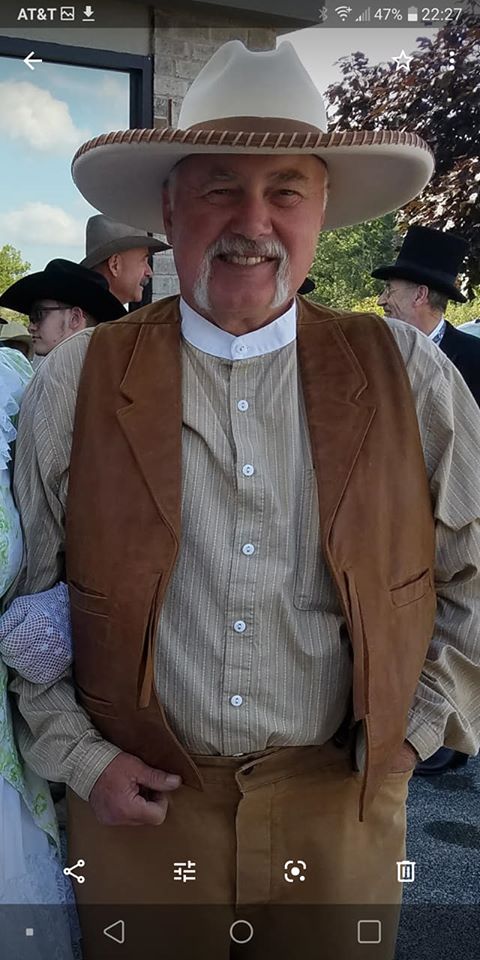 Update: Arizona services for Catlow will take place on Saturday, January 25, 9:30 a.m. at Our Lady of Lourdes Church, 19002 N. 128th Street, Sun City West, Arizona 85375

They will be having a funeral mass for Catlow in Arizona sometime after December 30 once his wife Janet receives his cremains.  Janet will remain in Arizona for the winter as planned.  For the time being she is planning on keeping Catlow's cremains on a shelf in the garage for the winter – she says that's where he spent most of his time, so she doubts he would mind spending the winter there.

In the spring, Catlow's brother, Two Guns Tim (Tim Tierney), his wife Kris and his son Rowdy Ryan (Ryan Tierney) will travel to Arizona to bring Janet back to Ohio.  There will be a funeral mass here in Ohio sometime in the spring.  The date is not yet decided.

For of you wishing to send a sympathy card to Janet, her address is:

Janet Tierney 28024 N. 151st Avenue Surprise AZ 85387-6196

 If you would like to send a sympathy card to Catlow's brother Tim, his address is:

 Tim Tierney 2816 107th St. Toledo, OH 43611

We will keep you posted once there is a date set for the funeral mass in Toledo.