Note: Contact the Web Dude to place an ad (current Wolverine Rangers members only.)
All items listed must be Cowboy Action Shooting related. Ads will be kept for approximately six months
or until the webmaster is notified to remove the ad or at the Wolverine Ranger's discretion.
These are private transactions. The Wolverine Rangers have no involvement whatsoever.
Items listed here are merely a courtesy to our membership.
Note: All items are "For Sale" unless otherwise noted.
---
Gun Cart
Oak gun cart that holds 6 long guns. Collapses for transportation, Easy to push/pull. Removable key box. Space for ammunition box. Asking $200

Grizzly Gar, 810-964-8476
Click image for large picture

---
Cowboy Gun

Taylor 357, 18inch barrel full octagon, Pistol Grip, Martble front sight, short stroke, lighten brass carrier, Slixsprings lever springs, lighten main spring. Original box $1,500
Contact Sauk Valley Stubby & Ms Blazin 269-651-5197
Click image for large picture.
---
Guncarts - Horse Whisperer George Metis
One gun cart for sale (other sold already)
Custom made Up-Right 4-place cart with adjustable handlebar, umbrella, loading tray, and 2 storage boxes. $80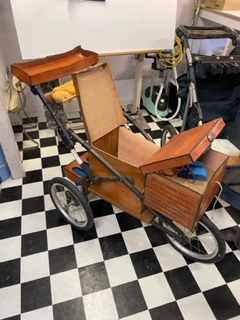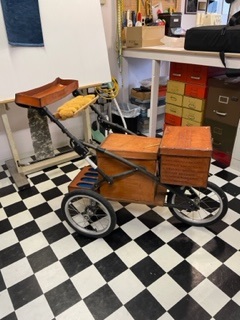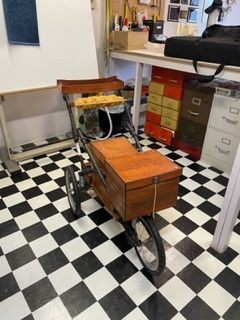 Contact Horse Whisperer George Metis at 810 938-4412
---
Horseman Tweed Pedersoli High Wall 45/70
$3000 Firm
Contact (text preferred) Dave (Horseman Tweed) Silvis at (616) 890-9335
Click image for larger picture

---
Twisted Pine Pete Leaving the Sport
Contact Terry at (231) 620-3004 or tkvander@gmail.com
All guns have original boxes
2 Ruger Vaquero .45 Colt / Wolf springs, upgraded hammers & Grips. $550 each - Sold
2 Cimarron Thunderer - .357 5.5" barrels. Like new - $475 each - NEW Listing
Uberti 1866 .45 Colt 20 inch barrel, Pioneer Works Super SS Kit stage 2 Upgrade $950
Cimarron 1878 Coach Gun 12 Gauge $350 - Sold
Rugged Gear Shooting Cart $300 - Sold
5 AR500 Steel 3/8 inch targets $300/set
Dillon 650 Reloader with accessories $400 - Sold
Holster and Belt. Approx 34-36 waist - Make Offer
.45 Colt 400 rounds , 1800 180gr RNFP bullets, 1500 200gr RNFP 200-300 of .45 Colt Brass- $275 - Sold
2 cases Winchester AA 12 Gauge low recoil shells - $125 each
---
Getting out of the game -
Due to health reasons, Badlands Beady is retiring from CAS and has some stuf for sale.
Configuration Caliber Manufacturer Model Value
Revolver SA only.45 Colt CIMARRON F.A. CO. U.S. 7TH CAVALRY CUSTER MODEL $495 - Sold
Revolver SA only.45 Colt CIMARRON F.A. CO. TYPE II RICHARDS TRANSITION MODEL $475
Revolver SA only.45 Colt CIMARRON F.A. CO. WYATT EARP FRONTIER BUNTLINE $725
Slide Action .45 Colt E.M.F. CO., INC. Lightning Deluxe $1,450
Single Shot .45/70 CIMARRON F.A. CO. ROLLING BLOCK $1,195
Single Shot .45/70 CIMARRON F.A. CO. SHARPS CARBINE MODEL 1874 (TEXAS RANGER) $1,175
Lever Action .45 Colt TAYLOR'S & CO., INC. 1865 SPENCER CARBINE/RIFLE (160 SERIES) $1,175
Lever Action .45 Colt E.M.F. CO., INC. 1873 Carbine/Rifle $880
Lever Action 12g INTERSTATE ARMS CORP. MODEL 87W $800
SxS 12g CIMARRON F.A. CO. 1878 SxS COACH GUN $485 - Sold
Email jabeady@att.net if interested
---
Andy Horshurodinon's Gun Cart
$225

Contact Rick Lewis
810-936-3186
email Lewisrick53@gmail.com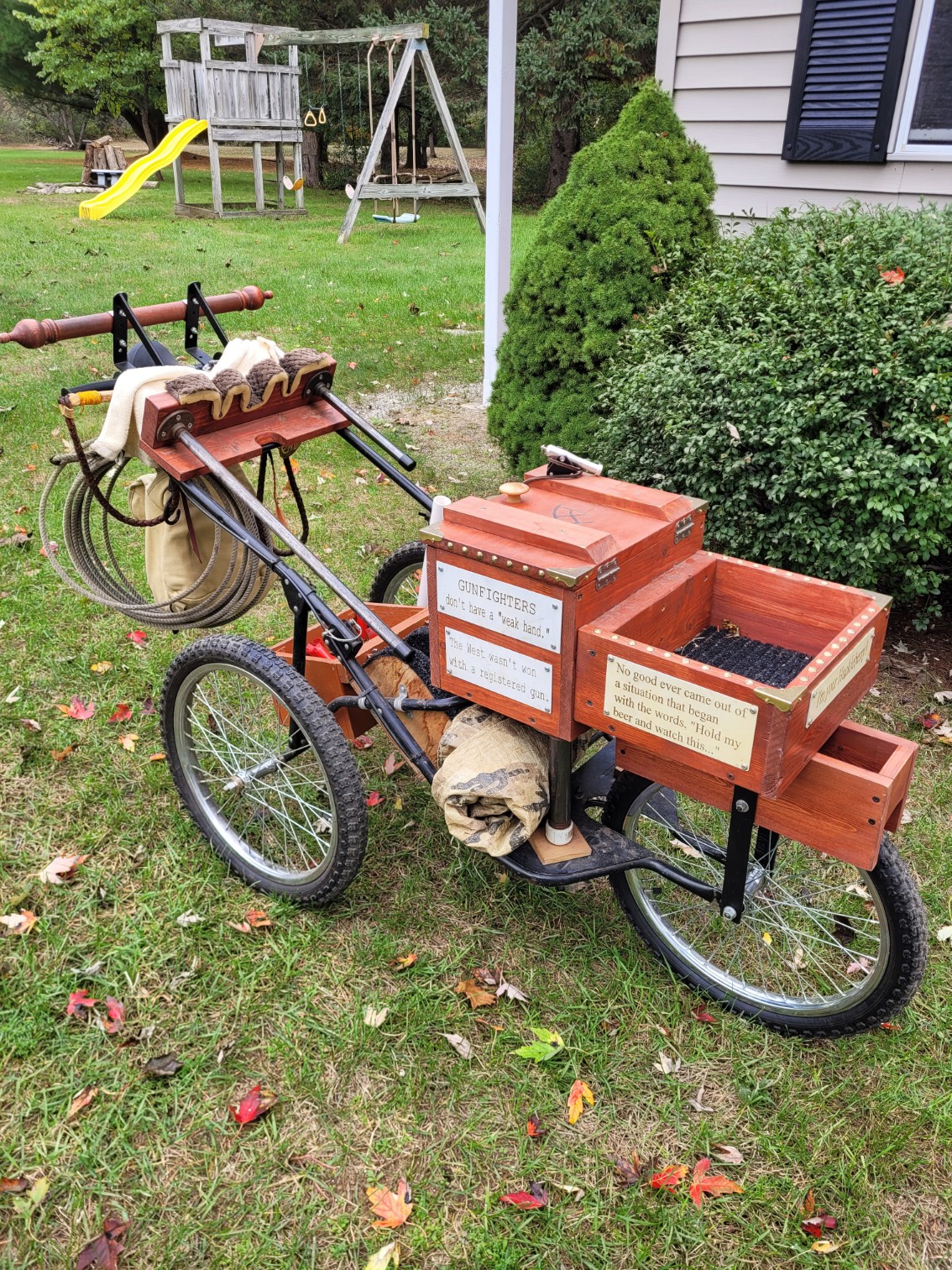 ---
---