Note: Contact the Web Dude to place an ad (current Wolverine Rangers members only.)
All items listed must be Cowboy Action Shooting related. Ads will be kept for approximately six months
or until the webmaster is notified to remove the ad or at the Wolverine Ranger's discretion.
These are private transactions. The Wolverine Rangers have no involvement whatsoever.
Items listed here are merely a courtesy to our membership.
Note: All items are "For Sale" unless otherwise noted.
******************************************************************************************
******************************************************************************************
---
A note from Badlands Beady , John Beaderstadt
Getting out of the game for health reasons and I need help in cataloging, listing and selling my CAS gear (clothing, guns, reloading gear, etc).  When I was working I over-purchased outrageously, and now the job of getting rid of it all seems overwhelming.  If interested, I'm in Lansing (near the airport); please contact Badlands Beady (aka John Beaderstadt) at jabeady@att.net.  Merchants welcome.
---
For Sale
Winchester Model 12.  This gun appears to have been built in 1927.  Along the line, someone refinished the stock and did a re-blue. 
I had the barrel cut to 18 3/4" and an oversize bead installed.  The gun also has a Pachmyr recoil pad. 
I have not had any action work done to the gun. $325.00 if sold locally if the gun has to be shipped, additional shipping will apply.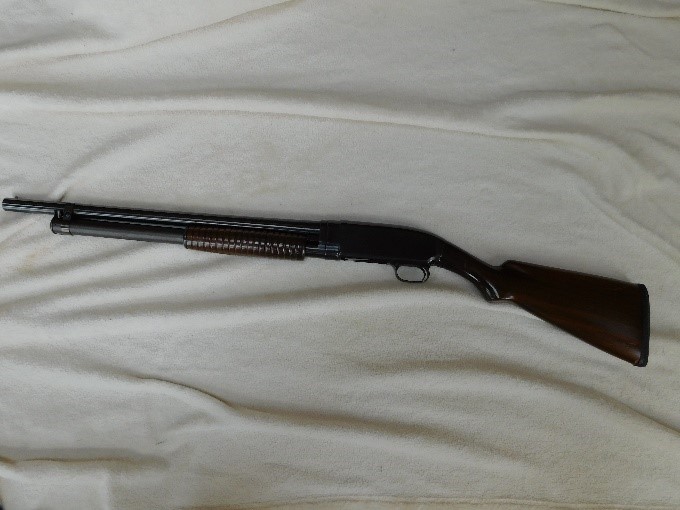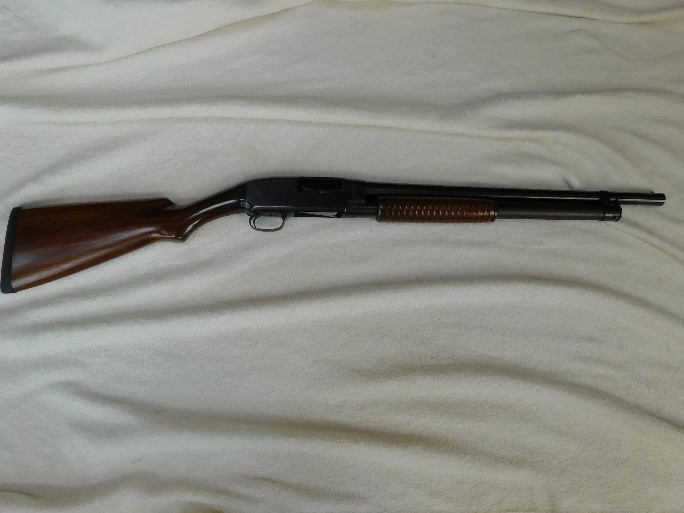 Winchester Model 97 D Series (Takedown).  According the Serial number, this gun was built in 1906.  I bought the gun from Mackinaw Kid, who set the gun up.  It has an oversize bead and the barrel has been cut to 1 ½ inches.  The forcing cone has been extended.  Mackinaw did a repair to the carrier (see photo).  The gun will squeeze 6 rounds into the magazine, but it is a tight fit.  It wears a Kick EEZ recoil pad.  $525.00 if sold locally if the gun has to be shipped, additional shipping will apply.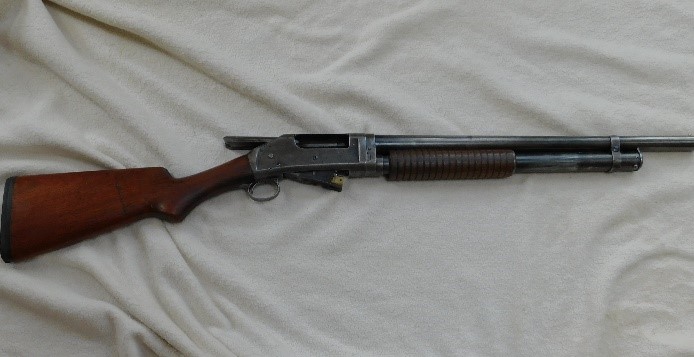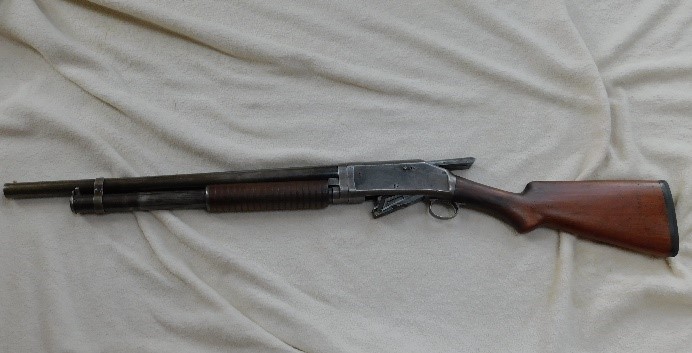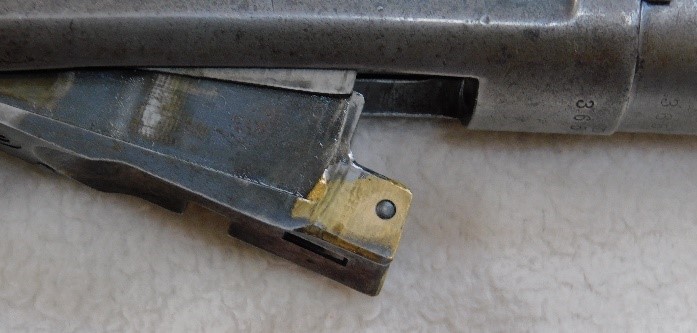 Contact Sarge 734-320-4941 mzsenyuk@aol.com
---
xxx-xxx
---
---