Note: Contact the Web Dude to place an ad (current Wolverine Rangers members only.)
All items listed must be Cowboy Action Shooting related. Ads will be kept for approximately six months
or until the webmaster is notified to remove the ad or at the Wolverine Ranger's discretion.
These are private transactions. The Wolverine Rangers have no involvement whatsoever.
Items listed here are merely a courtesy to our membership.
Note: All items are "For Sale" unless otherwise noted.
---
Ruger SS Vaqueros
45 Colt, 4 5/8" barrels, Excellent condition, only used one season.
$1800 firm. - Wolverine Regulator (248-410-7860) wolvreg@aol.com
---
Gun Cart for Sale
"Boot Leg Bob's" old gun cart. Hand engraved Native American on the cart. Holds four guns. Located in Novi, MI
Wheels come off and it folds up.
$100
Attica Jack - 248-231-5433
---
Holsters and Belt
3 Evil Roy holsters, Right side strong and cross, with left side strong as option.  Idaho John belt.  Double thick leather!  Holsters are fully lined and extra thick.  39.5" to center hole. 
.45 cal belt loops and holds 5.5" barreled guns.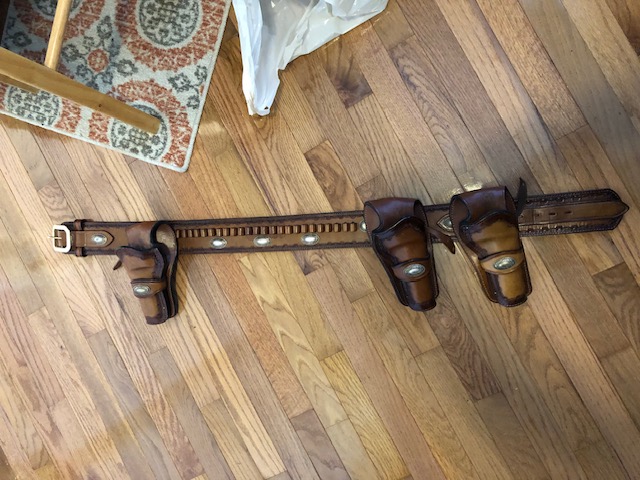 $250
Contact panheadgunslinger@yahoo.com
---
Browning OU Superposed
12 Gauge
26" Barrels
1958 Vintage
click image for bigger picture
$850 obo - David Cole 517-617-6867 davidcole1969@yahoo.com
---
Uberti (Cabela's) 1873 Rifle
.45 Colt
24" Barrel
Lever lock safety upgrade
Short Stroked
Whisper lever and lifter springs
Sure Hit front Sight
$1,200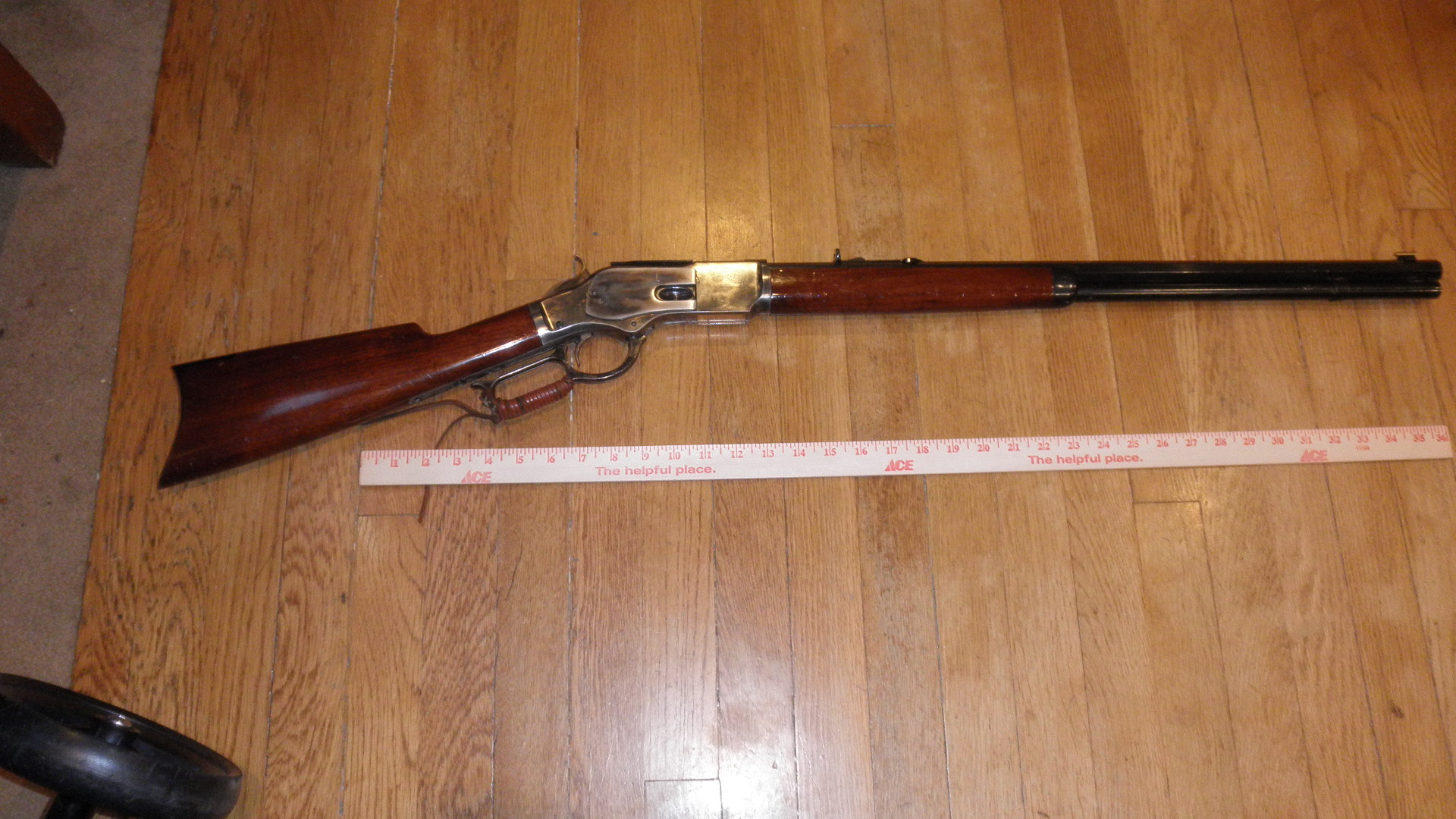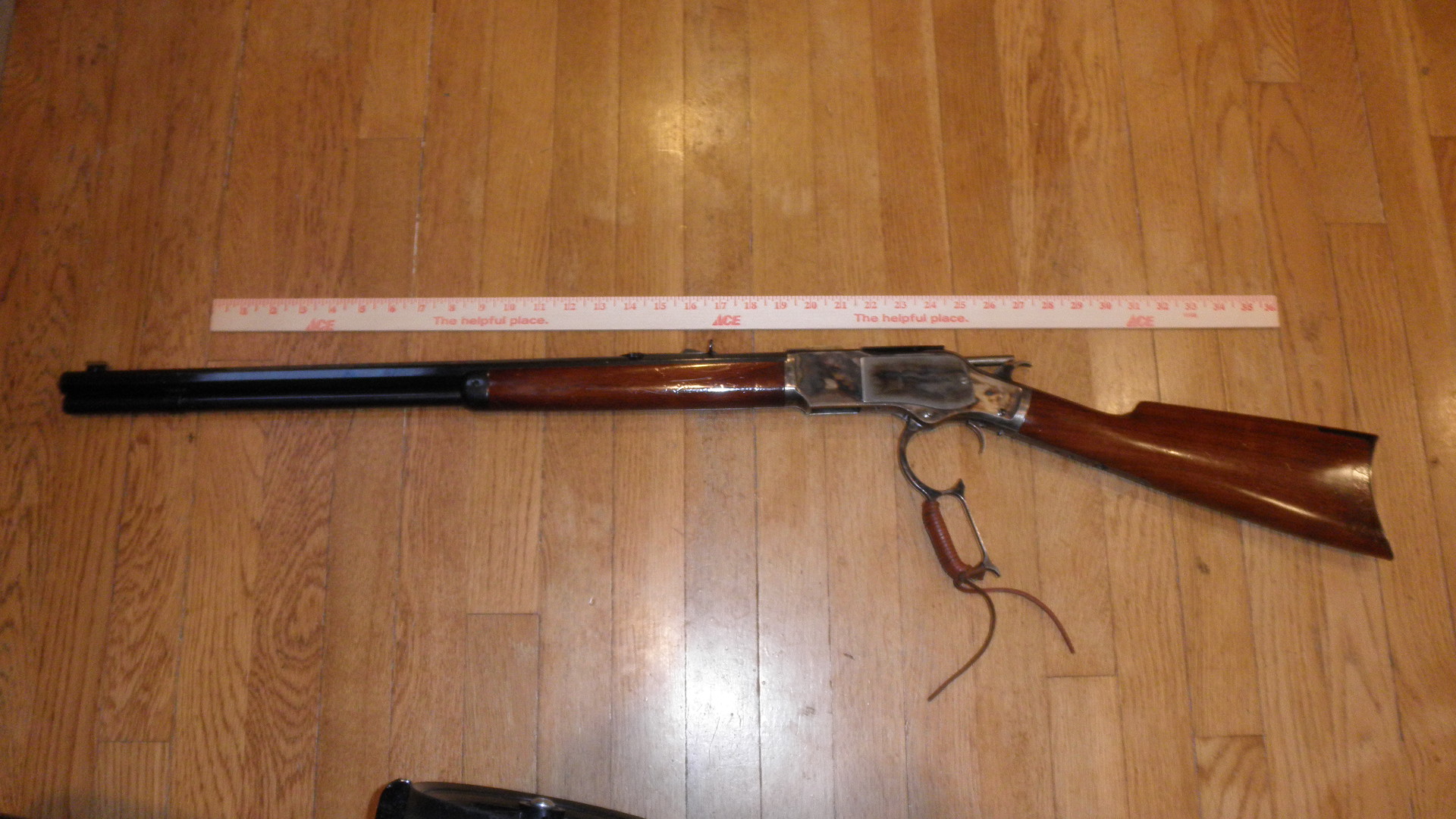 Contact Sarge 734-320-4941 or mzsenyuk@aol.com
---
Ladies holster for sale
Kirkpatrick Leather "Tequila" ladies rig. Works gret with Ruger 4 5/8" barrels.
12 Gauge double shell holders - 357 cartridge holders
Additional extender pieces included
$400 (pistols in photos not included)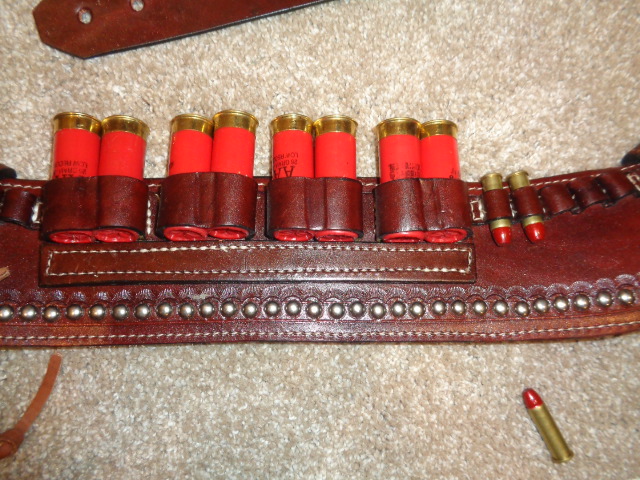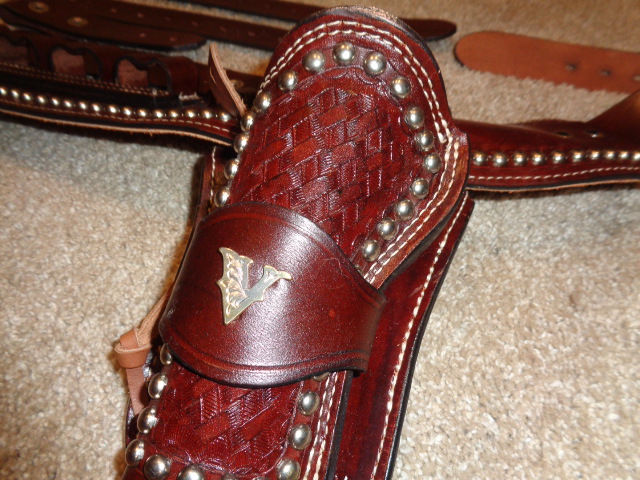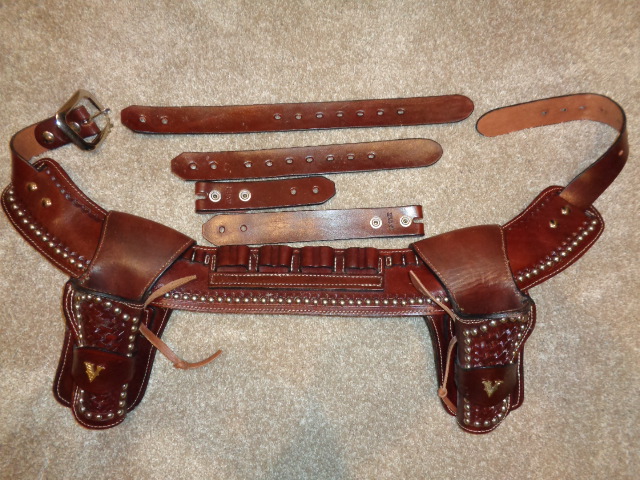 Click image for larger image

Rifle Rick 586-530-7500 happynak1@msn.com
---
Cowboy Stuff for sale
Gun Cart - $125
.357 Marlin Cowboy - $900 - Sold
Match pair Ruger Blackhawks - $500 each -Sold
1897 Winchester - $400
Stoeger Coach Gun 12 gauge - $450 - Sold
2 MEC 12 Gauge reloaders - $150 each
Dillon 357/38 loader - $250 - Sold
357 Ammo
12 Ga Ammo

Dakoa Fats, Gary Mills gdmillsatfine@aol.com 269-209-9394
---
Cowboy Guns for Sale
2 Pietta London Steel 51 Colt Style revolvers. 5" barrels with pinned hi-dollar nipples.
$750 for the pair
Mike 517 869 2784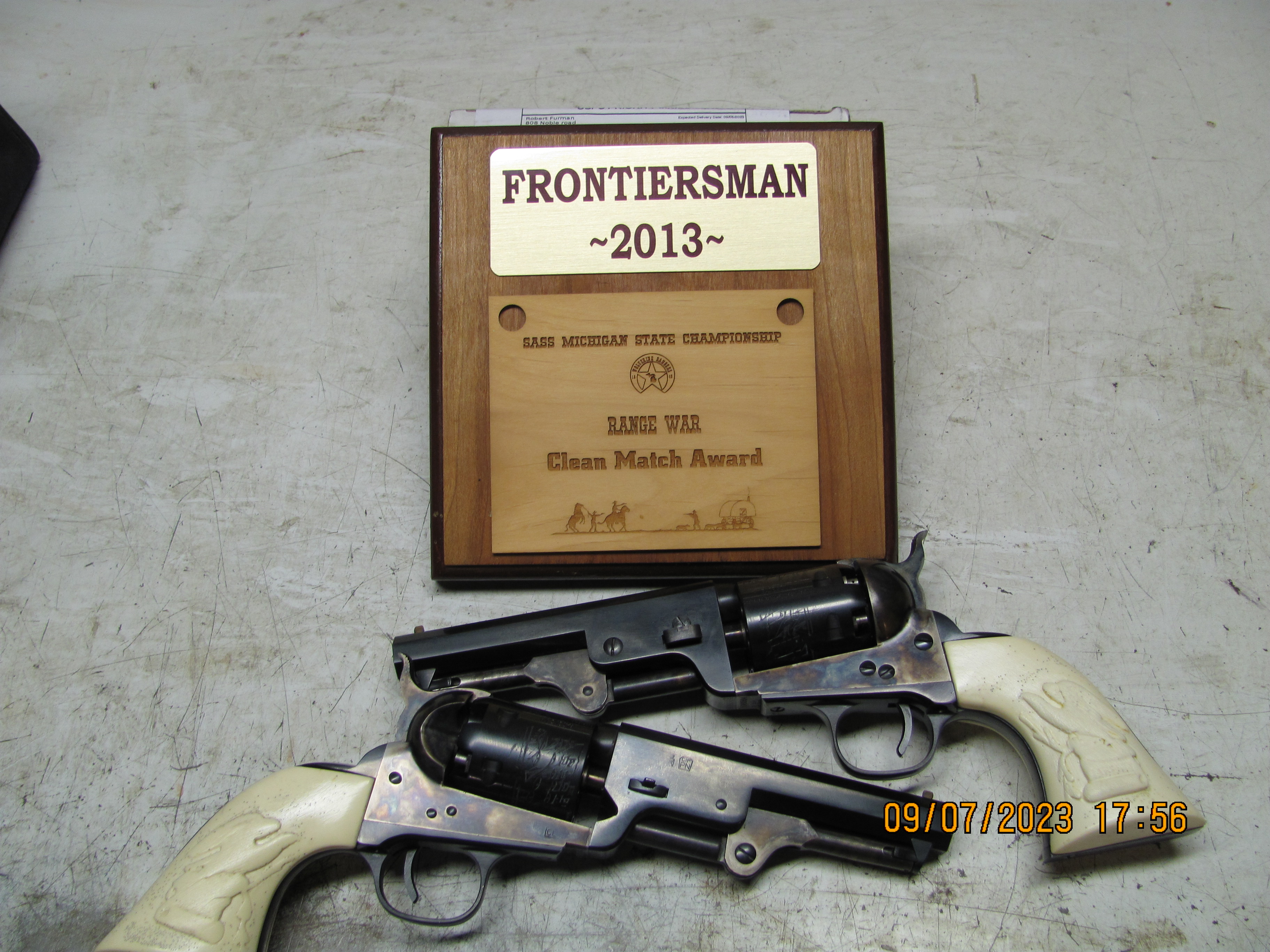 ---
45-70 Buffalo Classic
Crazy Mingo is selling this fine Buffalo gun, since there ain't no buffalo in Michigan.
H&R Buffalo Classic chambered in the only governemnt we trust, the 45-70.
32 Inch barrel and long range sights.
$550
Click an image to get a bigger picture
Crazy Mingo, aka Larry Polidori 231-730-0487 crazy.mingo@yahoo.com
---
Cowboy Gun

Taylor 357, 18inch barrel full octagon, Pistol Grip, Martble front sight, short stroke, lighten brass carrier, Slixsprings lever springs, lighten main spring. Original box $1,500
Contact Sauk Valley Stubby & Ms Blazin 269-651-5197
Click image for large picture.
---
Guncarts - Horse Whisperer George Metis
One gun cart for sale (other sold already)
Custom made Up-Right 4-place cart with adjustable handlebar, umbrella, loading tray, and 2 storage boxes. $80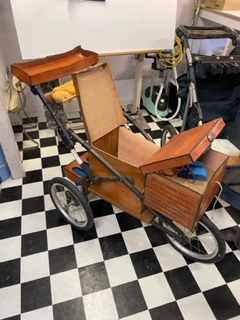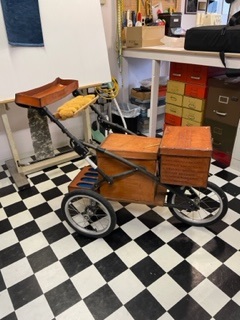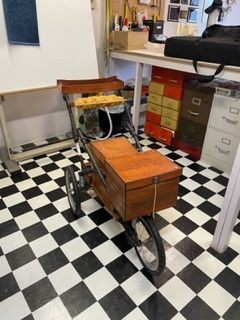 Contact Horse Whisperer George Metis at 810 938-4412
---
Horseman Tweed Pedersoli High Wall 45/70
$2000 Firm
Contact (text preferred) Dave (Horseman Tweed) Silvis at (616) 890-9335
Click image for larger picture

---
Getting out of the game -
Due to health reasons, Badlands Beady is retiring from CAS and has some stuf for sale.
Configuration Caliber Manufacturer Model Value
Revolver SA only.45 Colt CIMARRON F.A. CO. U.S. 7TH CAVALRY CUSTER MODEL $495 - Sold
Revolver SA only.45 Colt CIMARRON F.A. CO. TYPE II RICHARDS TRANSITION MODEL $475
Revolver SA only.45 Colt CIMARRON F.A. CO. WYATT EARP FRONTIER BUNTLINE $725
Slide Action .45 Colt E.M.F. CO., INC. Lightning Deluxe $1,450
Single Shot .45/70 CIMARRON F.A. CO. ROLLING BLOCK $1,195
Single Shot .45/70 CIMARRON F.A. CO. SHARPS CARBINE MODEL 1874 (TEXAS RANGER) $1,175
Lever Action .45 Colt TAYLOR'S & CO., INC. 1865 SPENCER CARBINE/RIFLE (160 SERIES) $1,175
Lever Action .45 Colt E.M.F. CO., INC. 1873 Carbine/Rifle $880
Lever Action 12g INTERSTATE ARMS CORP. MODEL 87W $800
SxS 12g CIMARRON F.A. CO. 1878 SxS COACH GUN $485 - Sold
Email jabeady@att.net if interested
---
Andy Horshurodinon's Gun Cart
$175

Contact Rick Lewis
810-936-3186
email Lewisrick53@gmail.com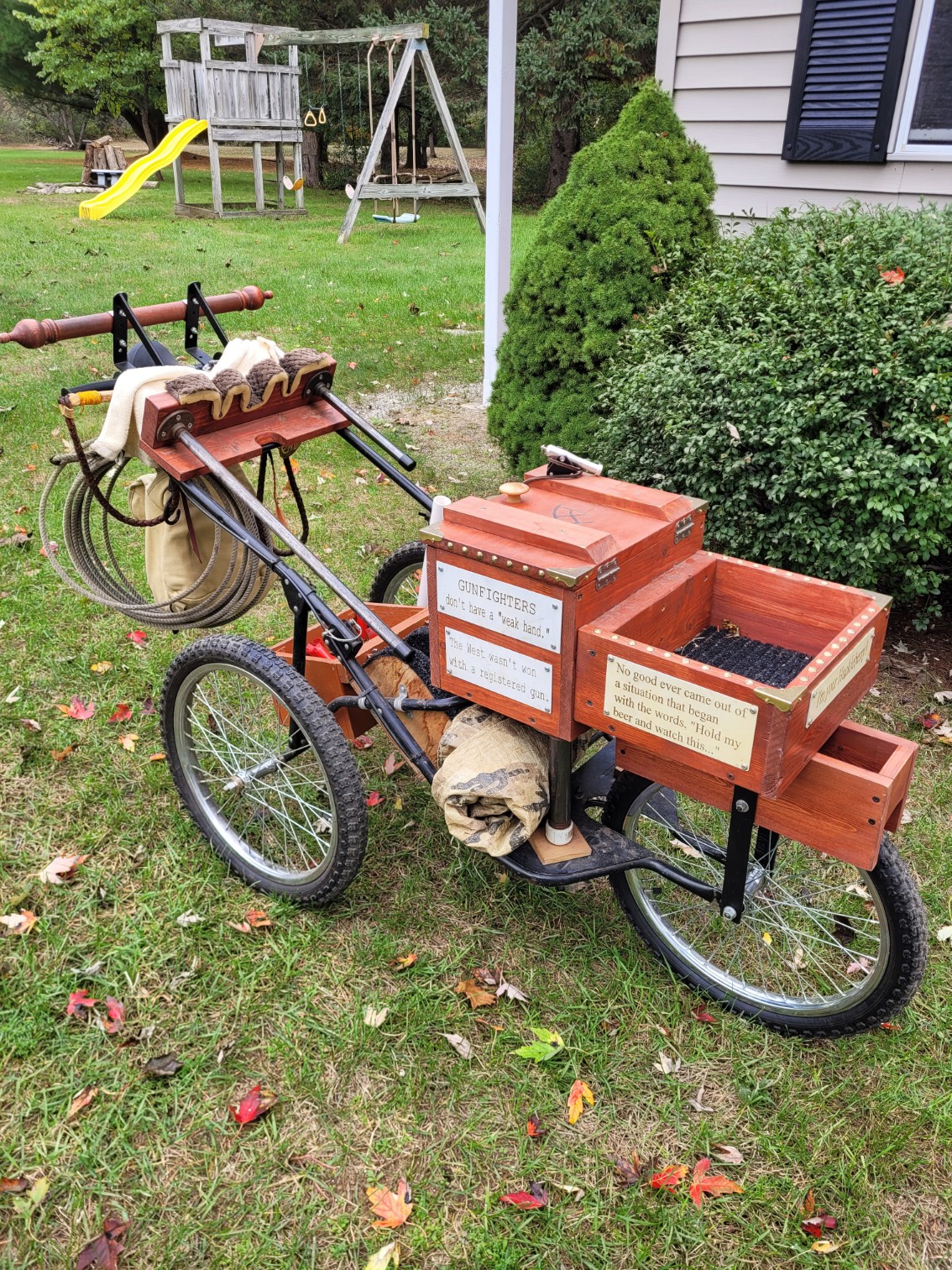 ---
---